Vacation Hub International - Destination - Namibia -
Windhoek
Vacation Hub International - Destination Review
Windhoek, Namibia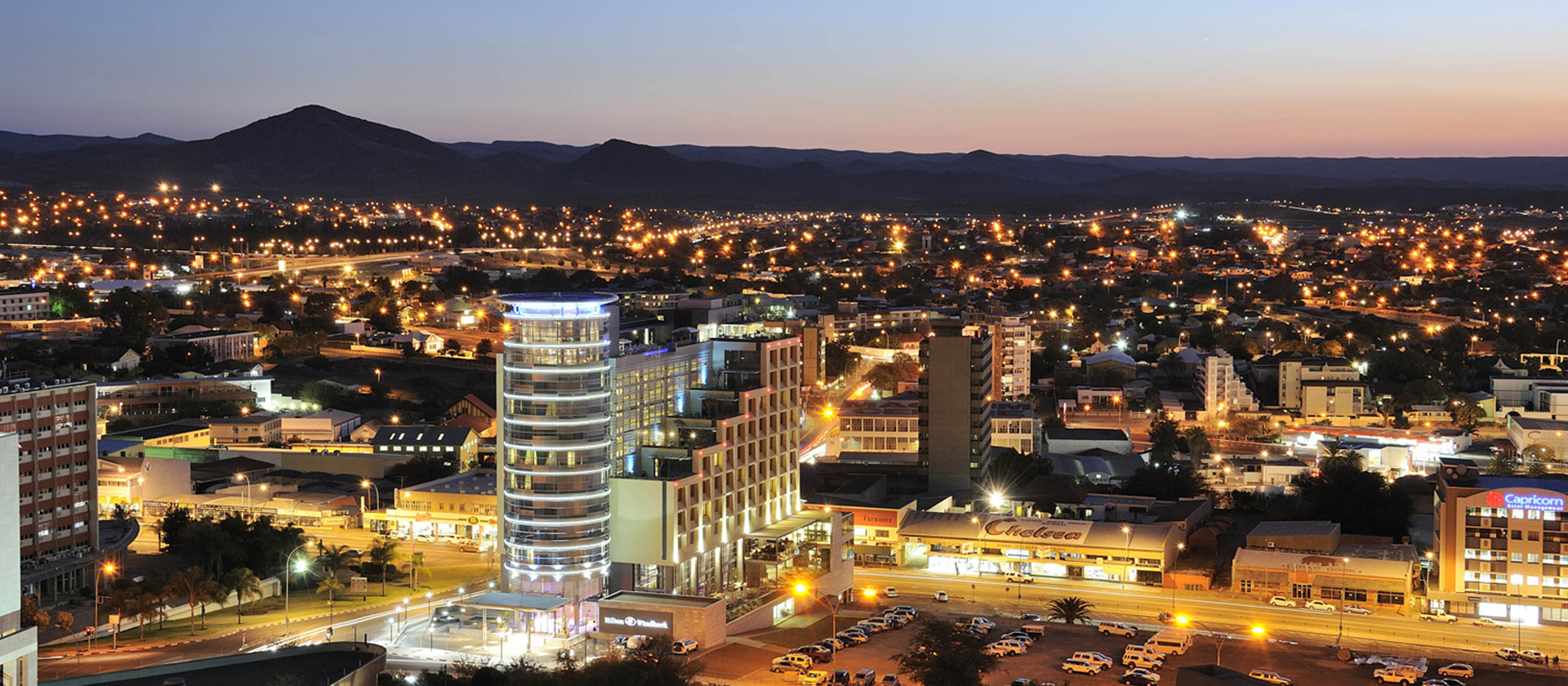 Windhoek is the capital of Namibia, is located in a basin between the Khomas Highland, Auas and Eros Mountains It's the main entry point to the country
From South Africa, you can get there by driving. Most of the land border posts close at night (notably Ngoma in the Caprivi region and Buitepos on the Trans-Kalahari.
The two main border posts from South Africa (Ariamsvlei & Noordower) are open 24 hours. By Bus Intercape Mainliner buses offer a service to Namibia from Cape Town and Johannesburg. A number of airlines fly into and out of Namibia
It is often cheaper to fly to Johannesburg or Cape Town and catch a connecting flight. Windhoek has two airports the International Airport and the smaller Eros Airport.
German has a strong influence in the town as Namibians (German: Deutschnamibier) are a community of people descended from Germany. Most German-speakers live in the capital, Windhoek), and in smaller towns such as Swakopmund, Lüderitz and Otjiwarongo,
Hotels, Lodges, Guest Houses, Bed & Breakfasts even camping properties is widely available from 3-5 Star accommodation. There is a range of attractions to keep you busy with. The well-known Joe's Beerhouse that has been delighting patrons for years with its unique style and décor and of course Andy's pub, a local watering hole, both offer a great vibe and welcoming atmosphere where food and drink is in abundance.
Vacation Hub International recommended time to Travel: Between December and March, some days will be humid and rain may follow, often in localized, afternoon thunderstorms. Wildlife viewing in all parks, but especially in Etosha, is best in the Dry season from June to October.
Where to stay in Windhoek
Search more Hotels in Windhoek