Vacation Hub International - Review -
Manyane Resort
Vacation Hub International Review
Manyane Resort, Pilanesberg, South Africa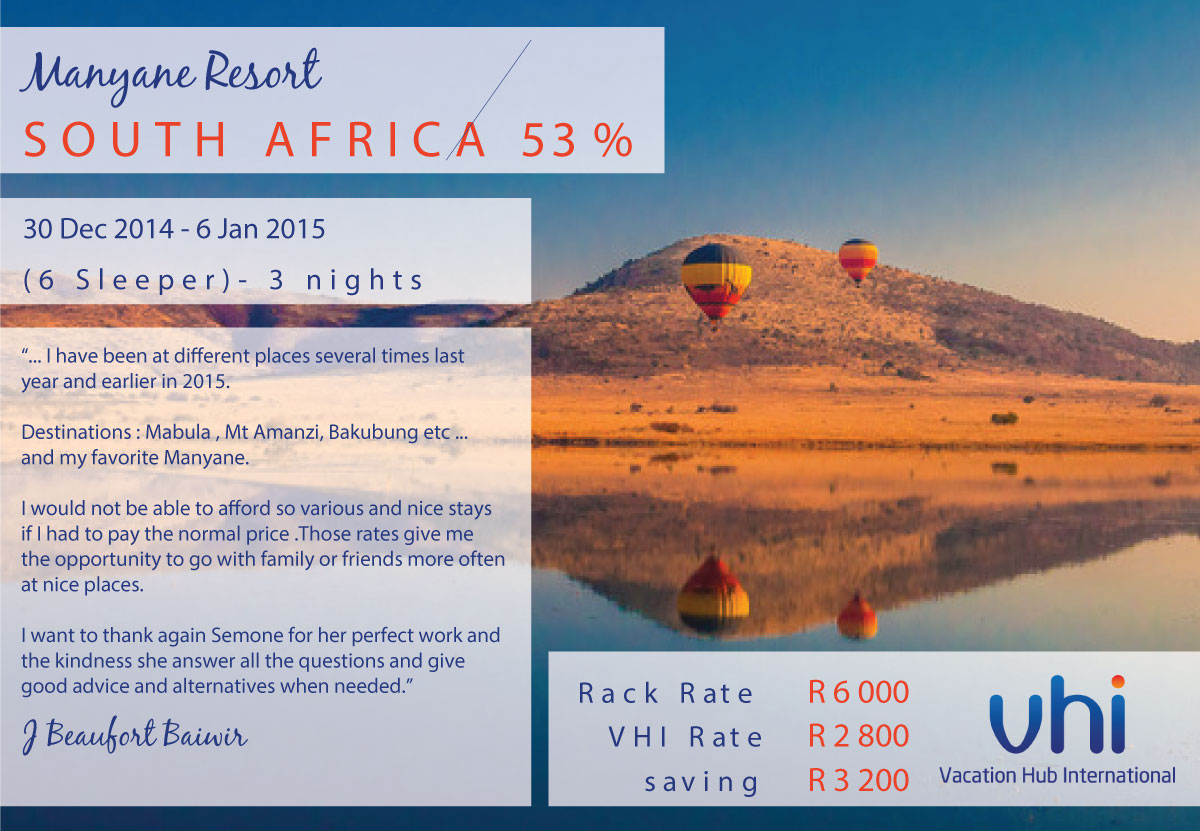 "I have been at different places several times last year and earlier in 2015. Destinations : Mabula , Mt Amanzi, Bakubung etc ... and my favorite Manyane.
I would not be able to afford so various and nice stays if I had to pay the normal price. Those rates of Vacation Hub International give me the opportunity to go with family or friends more often at nice places.
I want to thank again Semone for her perfect work and the kindness she answer all the questions and give good advice and alternatives when needed."
J Beaufort Baiwir
Where to stay in Pilanesberg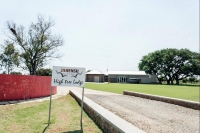 view details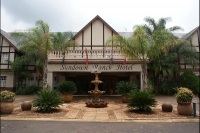 view details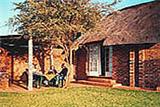 view details
Search more Hotels in Pilanesberg